Why choose us
Discreet, luxurious & exclusive ski chalets
Ski in/ ski out
Indoor/ outdoor swimming pools
Michelin trained chef
Dedicated team of staff
Chauffeur service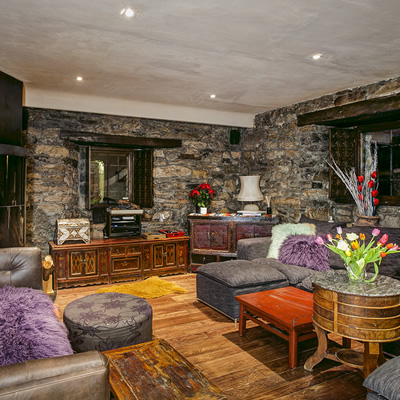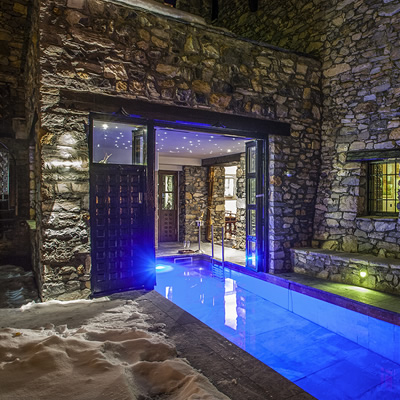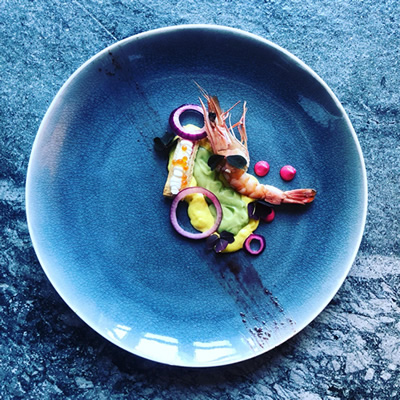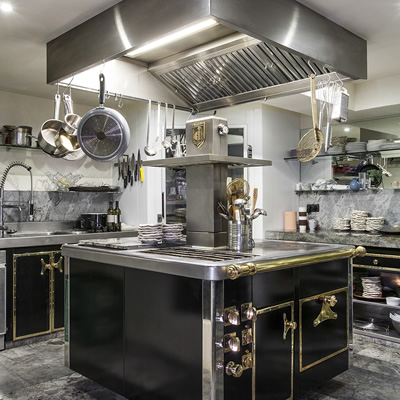 Luxury & Versatility
Discreet, luxurious, exclusive and appreciated by the most discerning of clients since 2008.
We offer luxury with versatility.
The magnificent chalets of Himalaya and Toit du Monde (Top of the World) are converted from a 17th Century French Monastery. Individually each chalet accommodates up to 8 people. When interconnected, the two chalets become as one, rentable as a whole and known as Domain Toit du Monde providing facilities for up to 16 guests.
This historic building in Val d'Isere underwent a 3 year multi million pound renovation which was completed in 2007. Since then it has continued to be lovingly maintained and improved on a year to year basis. Many original features still remain, including the impressive 1.5 meter thick stone walls and fireplace.
Our guests will have every need and desire catered to by our dedicated staff from chef to chauffeur, host and beauty therapist.
Individually each chalet has its own concealed pool which appears at the touch of a button with dual functionality of indoor/ outdoor swimming and Jacuzzi jets. With only ensuite bedrooms all equipped with individual hammams, sumptuous living and dining rooms, saunas, spa therapy rooms, cigar rooms, ski rooms, private wine cellars, home cinemas, and private car parking, our chalets are the ultimate luxury winter retreats.
Click here for our guest reviews
Location
Our location in the exclusive hamlet of Les Etroits is perfect for skiers of all levels and sheltered away from the bars and buses of the main street.
We are the only ski-in/ski-out chalets onto a green slope in Val d'Isere and therefore accessible even for beginners.
Two minutes by car with your personal chauffeur will take you into the village centre where there is wealth of specialist/designer stores and boutiques.
Culinary Haven
"The best restaurant in the Alps" metamorphosed to become the first Gourmet Chalet.
From its initiation by the celebrated Maitre Cuisinier de France, Guy Gateau, who previously worked with world leaders and international stars in his role as Executive Chef at the French Embassy and the Kennedy Center in Washington, Restaurant Toit du Monde, then reincarnated as Chalet Himalaya, Chalet Toit du Monde and Domain Toit du Monde, continues to boast the gastronomic legacy of Michelin-starred chefs and their prize-winning counterparts from the Orient.
Fully serviced by dedicated professional staff, the chalets at Domain Toit du Monde are unique for providing exceptional culinary experiences for the most discerning clientele.
Our award-winning international chefs design cuisine which cater for any dietary requirements whether for health, religious or personal preferences. Using best ingredients, your dedicated chalet chef will create menus to delight.
Excellent contacts with specialist restaurants and suppliers worldwide allow us to source delicacies ranging from fresh oysters and lobster to truffles, foie gras and prime cuts of Angus beef as well interesting herbs, spices and sauces to surprise and satisfy.
The finest selection of house wines, White Burgundy and Red Bordeaux, are included. We also take great pride in our extensive specialist and vintage wines which line our wine cellars. These are available on request at an additional cost.