What We Provide
Facilities
Accommodation to sleep up to 8 guests in 2 single – level and 2 duplex luxurious bedroom suites, each with its own fireplace
Engraved giant marble bath with hamman and rain shower in every bedroom
James Bond – style heated pool, swim in/ swim out, with adjustable depth
Sumptuous living room with a full height fireplace
Elegant dining room with custom handmade, hand – carved table and fur covered chairs
Spa therapy room
Sauna
Wine cellar
WiFI
Electric drop – down HD movie screen
Satellite, HD TV's in each bedroom suite
Cigar Room
Custom designed ski room with heated boot cupboard
Revolutionary electric sanitary washlets installed throughout the chalet
Private carport for 2-3 cars
Each chalet will sleep 8 guests in undisputed luxury. All bedroom suites enjoy the ultimate in amenities. Double doors open into each bedroom to reveal lush curtains which envelope the entrance in mystery welcoming guests into a romantic oasis of tranquility.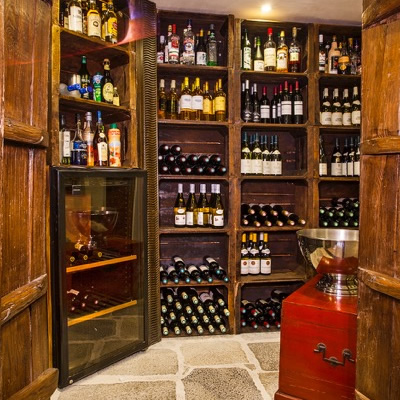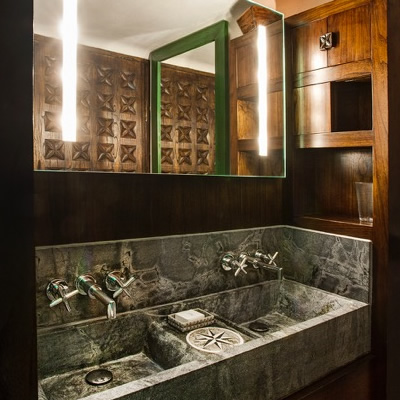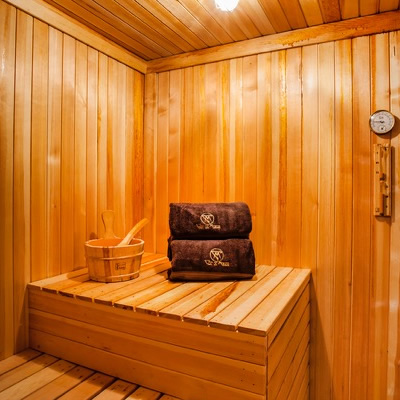 All bedroom suites are underfloor heated with independent controls, and include separate sleeping and relaxation areas. The warmth of the elm floor is complemented by walls decorated with beautiful back-lit carved wood panels. The exquisitely comfortable hand-made hardwood king size (or twin) beds are enhanced with antique carvings which frame the bevelled mirror features. Discreet reading lamps are artfully concealed when not in use.
The bath and twin vanities are hand-sculpted from individual whole marble slabs. The spacious bath is carved out of a solid 800 kilo piece and flanked by marble walls and glass. The walls are adorned with a variety of engraved snowflakes, while the floor of each bath is subtly heated. The bath, of such impressive proportions that it is classified under French building rules as a 'swimming pool', also commands a rain shower and converts into a steam room, comfortably seating up to 4 or more persons.
In addition, each room also features a leather-covered day bed strewn with fur cushions and "hugs", complete with sunken ice bucket and multi-mode sockets. Also included are full length mirrors , bathrobes, room service trays, shelves and drawers with hanging space, and a generous number of angora throws and cushions. A stone-surround metal fireplace with real flames which can be modulated adds to the ambience in each room. The suites also offer a security safe, and high-tech comforts such as HD TV, wireless access and an electronically-controlled heated lavatory seat, with sophisticated multiple hygiene functions.
All toiletries are organic products. Pillows, duvets and cushions are hypo-allergenic and natural, filled only with silk, organic buckwheat and silkworm extracts. Natural furs and quality leather mingle with artefacts and antiques all of which enjoy charming thematic or sentimental connections.
Each suite's mood lighting is carefully structured to enhance furnishings and artwork, which are unique to the individual suite.
The suites are named after the Seven Summits of the Seven Continents of which there are two official lists. Everything is thoughtfully put together to give each suite its own personality befitting the Summit and Continent it is named after and to provide every guest with the utmost pampering.
There are two en-suite standard luxury suites and two grand suites in each chalet, all with similar facilities. The grand suites are larger in floor space, occupying two levels instead of one, with a sitting room on the lower and a bedroom above.